About Sky Harbor Aviation
The Preferred FBO At Jacksonville Executive (Craig) Airport (KCRG)
Pilots and visitors alike prefer Sky Harbor Aviation for two main reasons: service and convenience. As Jacksonville's oldest and largest FBO, Sky Harbor services and passenger amenities are among the industry's best. Sky Harbor at Jacksonville Executive is conveniently located for access to major event venues such as the Jaguar's EverBank Field, THE PLAYERS Championship golf, and of course, Jacksonville's wonderful beaches. Sky Harbor is also the FBO of choice for those requiring medical services with six major hospitals within a short drive. We offer full service as well as self-service fuel, overnight hangar space, and FAA certified repair maintenance and avionics facilities.
So when your flight plan leads you to Jacksonville, Florida, be sure to check in with Sky Harbor anytime, day or night.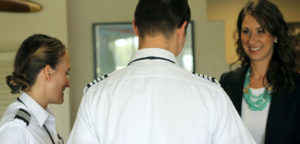 Free Courtesy Services
Crew cars, helping with baggage and free coffee and ice for your aircraft are just a few of the services we believe should be provided as a courtesy to our customers.
Many of the services you have paid for at other FBOs are without charge at Sky Harbor…and it's why so many pilots and passengers prefer Sky Harbor to other FBOs in the Jacksonville area.
Just let us know when you're arriving and we'll do the rest.