Experience Our Unparalleled
Customer Service and
Attention to Detail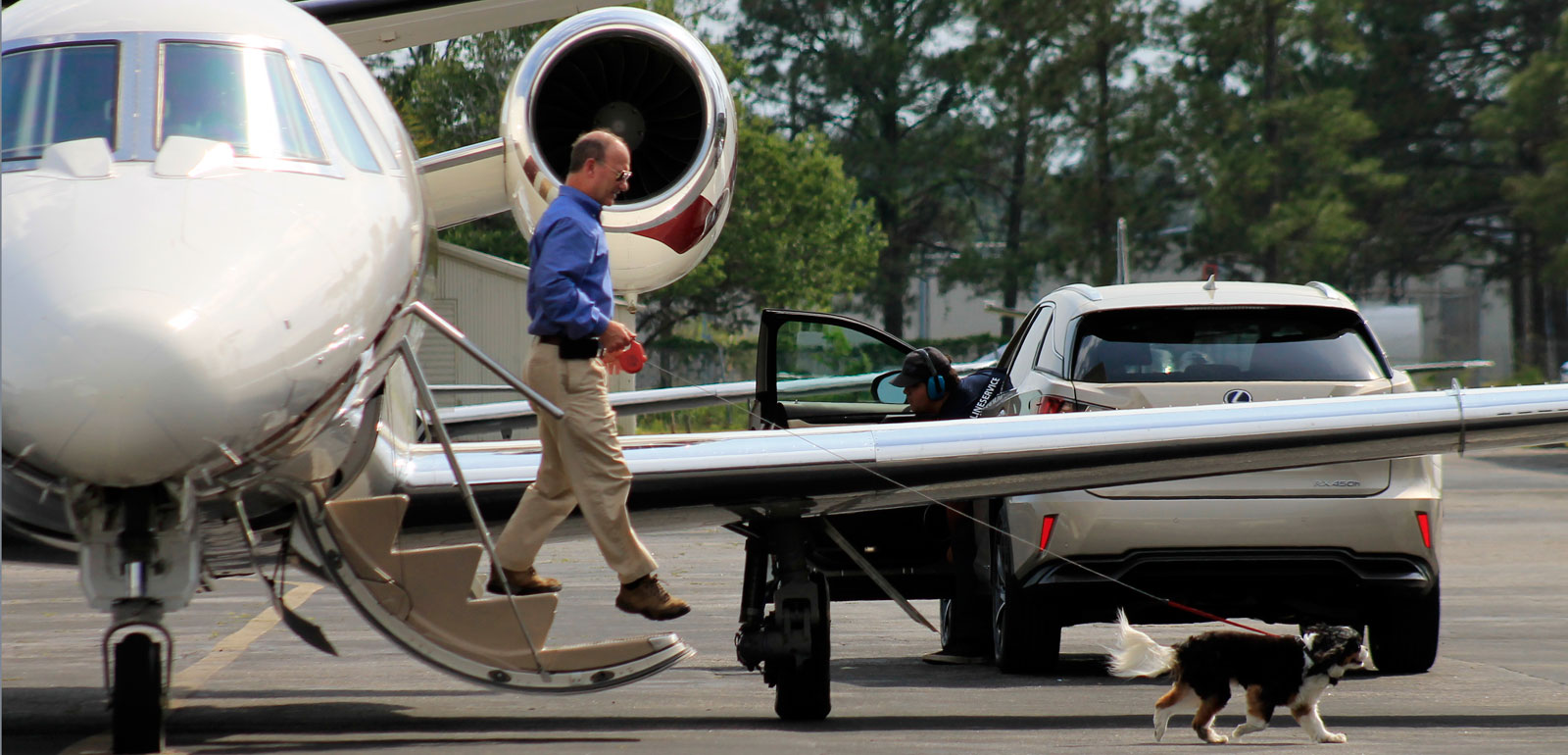 Enjoy "Red-Carpet"
Treatment and Convenient
Access to Our Ramp
We Are the Preferred FBO at
Jacksonville Executive Airport -KCRG
by Corporate and Private Pilots
Welcome to Sky Harbor Aviation
The Preferred FBO at Jacksonville Executive Airport (Craig Field-KCRG)
Full-Service FBO
From the time our ground crew welcomes you, to when you enter our lobby and interact with our Customer Service Representives, you'll see why Sky Harbor is the preffered FBO in KCRG.
Special Local Events
Sky Harbor at Jacksonville Executive Airport is closer to every main sports and entertainment venue and major hospitals than any other airport in the greater Jacksonville area.
Free Courtesy Services
Crew cars, help with baggage, free coffee and ice for your aircraft, are just a few of the services we provide as a courtesy to our valued customers.
Preferred FBO at KCRG by Private & Commercial Pilots

Ideally located near Jacksonville's business and medical centers

Closest FBO to Sawgrass Golf Course and Jacksonville beaches

Free crew cars and coffee

Overnight hangar space available
Sky Harbor is the BEST! Had some business in JAX, and I could not have been more pleased with the reception I had here. These people really care about their customers, and go out of their way to make you happy. I noticed a very well-maintained Baron, and found out that Casey had detailed it… He did the same amazing job on my Baron! I could not be more pleased with this legendary FBO. I will definitely be back!
My daughter and I stopped in on a cross country helicopter trek from Maine to Ft. Lauderdale. I had compared AirNav reviews for both FBO's on the field and chose Sky Harbor based on them, I'm so glad I did. I dealt with Casey on the line and Christina at the counter, I can't think of any way they could have made this a better experience. They gave us a great parking spot safe from jetblast. They reserved hotel rooms, recommended dinner places and even let us borrow a crew car for overnight. They treated us as well as their most important VIP's and I will always make Sky Harbor my Jacksonville stop, I recommend you do as well.
Totally Impressed! We have never been to KCRG before, and the FBO really outdid themselves with AAAAA+++ service. Will, Casey, and Kevin from the line and Stephanie in the office were unbelievable in their hospitality, efficiency, and care of our aircraft and passengers. We came in with a single engine prop and were ushered in right near the main entrance. The rental car was brought planeside. Fueling and hangar service were outstanding. WE will be sure to return to SKY HARBOR and give it our highest endorsement to other pilots and their passengers.